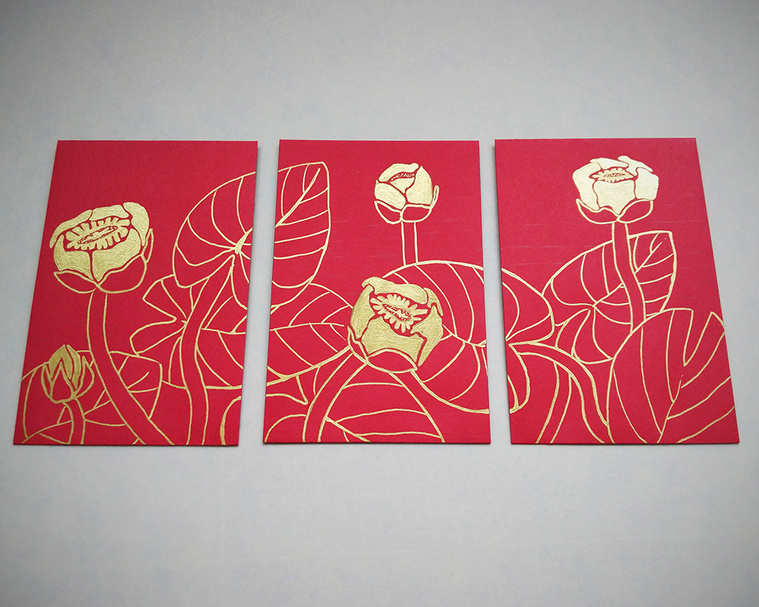 Yellow Pond Lilies
Created as part of the Red Envelope Project, 2019
Gold pen on paper envelope
3.5" x 4″
Edition of 3
Within Chinese culture, red envelopes containing money are often given as gifts during celebratory occasions among friends and families. The Red Envelope Project is a fundraising initiative curated by Shellie Zhang and Alvin Luong involving eleven artists who have each designed three custom red envelopes. All proceeds from the project will be donated to Native Women in the Arts.
Yellow pond lilies are a common North American flower found in ponds and shallow waters. The flowers emerge as golden orbs, floating several inches above the water. This series presents yellow pond lilies within the context of a Chinese symbol wishing good health and prosperity - a Canadian-Chinese mash-up.
The project launch will be on March 16, 2019 from 5:00 – 8:00 PM at Tea Base (basement of Chinatown Centre).
For more information and to see the envelopes in the project, visit the launch's Facebook event.